30 of March to 02 April 2017 Deep Extreme Indonesia Exhibition was held. Deep & Extreme Indonesia is one of the largest exhibition for extreme water hobbyist in South East Asia. This time, this exhibition was held in Jakarta Convention Center Senayan with Indonesia Tourism as main attraction theme. As usual in the previous year, Deep Extreme Exhibition attended by official representative from various region in Indonesia such as Province of Aceh – Sabang, West Sumatra, North Kalimantan, North Sulawesi, South Sulawesi, Central Sulawesi, West Papua, Maluku – Ternate.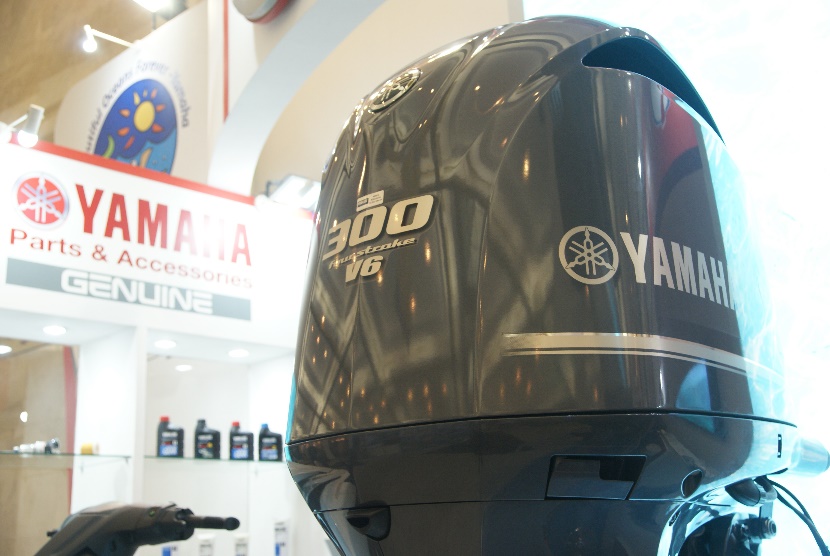 This year something is special in Yamaha Booth. Three Waverunner (Personal Watercraft) and one unit of F300 with three hundred horse power displayed in Yamaha booth. PT Karya Bahari Abadi, as the sole distributor of Yamaha Marine products in Indonesia participates in this event in order to promote and add the event appeal which held only once a year.
Other than F300 with its three hundred horse power, PT. Karya Bahari Abadi also displayed the latest type of FX Cruiser SVHO this time at the Deep Extreme Exhibition. As one of the best Waverunner (Personal Watercraft) by Yamaha, FX Cruiser SVHO has the most power in its class and with its wide body, FX Cruiser SVHO has the most comfort seat compare to other personal watercraft.