Bahari Pals in Indonesia has distributed many Personal Watercraft Yamaha that is Waverunner, both for personal user, community to Water Sport company.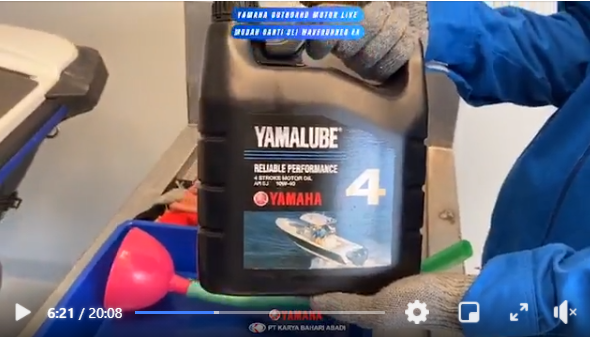 Oil change is one of the most important things in maintaining Waverunner's performance. If the oil is not replaced for a long time, then the Waverunner engine performance will decrease, Yamalube 4Tak oil is the recommended oil from Yamaha Japan for use in the Waverunner 4Tak. For example with the Waverunner EX1050 where the engine oil capacity is 3.2 liters without replacing the oil filter, but if you change the oil filter, the oil capacity that must be filled is 3.4 liters.
---
1. Waverunner Engine Oil Discharge
---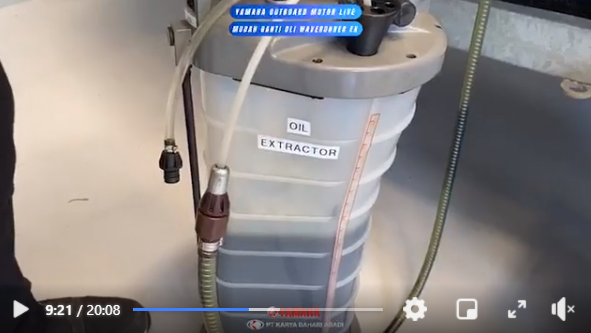 To make it easier to remove engine oil from the engine, you can use an Oil Extractor, so that at the time of removing engine oil there is nothing left in the engine oil trough. It should be noted that the Waverunner EX1050 type engine has 2 places to remove engine oil.
---
2. Engine Oil Filling
---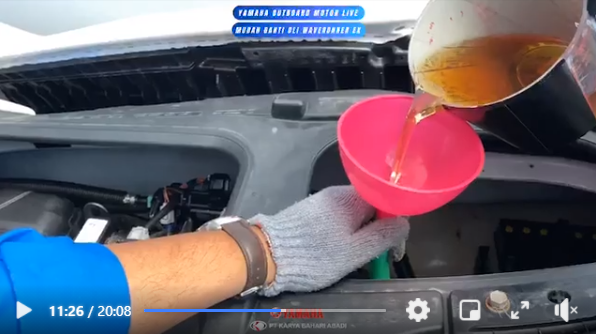 The filling of engine oil on the Waverunner EX1050 engine is carried out by 2 ways of filling because in this type of engine the lubrication system is Dry Sump (Dry Type), the Dry Sump type uses an additional oil reservoir, so in other words there are 2 oil reservoirs for the Waverunner EX1050 engine and at the time of filling, it must be done in two different places, not just one place.
---
3. Starting the Waverunner EX1050 engine
---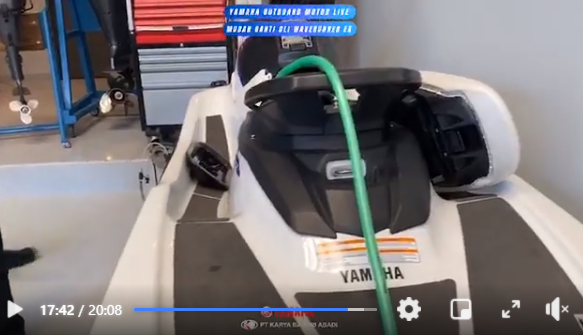 So that the oil that has been filled according to the recommended capacity can circulate and lubricate all components of the engine perfectly, this is done by starting the Waverunner engine. Starting the Waverunner engine on land must enter clean water from the water tap into the Flushing hole that is already available on the Waverunner engine. The first step is to start the engine first, then turn on the clean water tap.
For more details, please check the video below